The Opal HealthCare Academy supports our existing team with scholarship opportunities, including many nursing scholarships. Where do  you want to be in 3 years?
If you are an Opal HealthCare team member and have found an external course relevant to your career in aged care then apply for a scholarship today. We offer up to $5000 towards your course and your career development..
Our partnerships with leading educational institutions across Australia offer opportunities for you to achieve your career goals with relevant qualifications.
Western Sydney Uni, Torrens Uni, Uni of Tasmania, Australian College of Nursing and Uni of Wollongong
We also have strategic relationships with vocational education and training organisations that offer quality traineeships, so that teams joining us in residential aged care have a head start.
.
Apply now for a Nursing Scholarship or other Scholarships relevant to your aged care career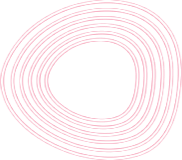 APPLY TO ATTEND AN INTERNAL DEVELOPMENT PROGRAM